On this page you'll find all events, dates, deadlines & registration links for the qualification phase. Be sure to check back as this page is constantly updated!
Workshops & Team Challenge
In this phase you can design, further develop, optimise your value proposition, the differentiation, innovative aspects and it´s underlying know-how base (on which to build on?) for potential use cases and stakeholders, current progress and outlook on the rights to use, exploitation and intellectual property rights, it`s communication and on the other parts of the business model with INiTS support.
This information will serve as a basis "to get ready" for your further decisions and prioritization of implementation steps. Furthermore, these are an initial design base for your corporate documentation, communication internally and external stakeholders, also for INiTS regarding the INiTS AplusB Scale-up criteria`s intensity (in special "innovative and technology and/or research base/intensity with growth potential)
As part of your INiTS application, we provide you a basic INiTS business concept and liquidity plan as application documents in which you can formulate your findings, introduce your team, current readiness in progress, quality and scope of the business concept and pitch it in front of the INiTS team afterwards. Building on that, a further selection of those start-ups happens who can be invited for the upcoming INiTS Project Advisory Board Meeting. (recommendation for the INiTS Incubation, starts with the INiTS Start-up Camp).
Introduction into accompanying Sustainability/Circular startup Tool
(begleitendes Guidance, e-learning und Business Model Canvas Design Tool – 1. Alpha Test Version)
(accompanying guidance, e-learning und Business Model Canvas design tool – 1st alpha test version)
Value Proposition & Business Model Workshop –fully booked–
Dauer: ca. 5h, Teilnahme nur mit Einladung möglich
Duration: approx. 5h, participation only possible with invitation
Info to teams who will be invited to the Team Challenge
Wir informieren Sie, welche Teams zur kommenden Team Challenge und zum Info Meeting eingeladen werden können! (In den darauffolgenden Tagen werden wir Ihnen Ihre persönlichen INITS IMS Portal Zugangsdaten für download und upload Ihrer Bewerbungsunterlagen zusenden)
We will inform you which teams can be invited to the upcoming Team Challenge and the information meeting! (In the following days we will send you your personal INITS IMS Portal access data for download and upload of your application documents)
Value Proposition & Business Model Workshop (Option 2)
Dauer: ca. 5h, Teilnahme nur mit Einladung möglich
Duration: approx. 5h, participation only possible with invitation
Dauer ca. 2h - Teilnahme nur mit persönlicher Einladung möglich Duration: approx. 2h, participation only possible with invitation
14. oder 15.07.: "Pitch vor dem INiTS Team". Agenda wird nach der Übermittlungsfrist rechtzeitig ausgesendet – Dauer ca. 20 Minuten/Team an einem der Tage.
July 14 or 15: "Pitch in front of the INiTS Team". Agenda will be sent out in time after the transmission deadline - duration approx. 20 minutes/team on one of the days.
Info to teams who can be invited to the project advisory board
DEADLINE: Submission of final application
Abgabe finaler Projektantrag, Liquiditätsplanung, digital unterschriebener INiTS Fördervertrag, De-minimis Gewährung (als pdf) sowie einer extra Executive Summary (als Word Dokument) via IMS.
Submission of final project application, cash-flow planning, digitally signed INiTS grant agreement, de minimis confirmation (as pdf) and an extra executive summary (as a Word document) via IMS.
Pitch Training & Project Advisory Board
Once you have successfully completed the Team Challenge, you will prepare for the project advisory board. Here the final decision will be made whether you can get one of the limited seats for the INITS incubation, starting with the Startup Camp. We offer personal coaching sessions with experienced pitch trainers, so that you are well prepared to convince our project advisory board and benefit further in your project implementation.
Pitch Training als Vorbereitung für die Präsentation vor dem Projektbeirat bestehend aus Workshop, zwei Einzelcoachings (je ca. 60 min) und einem 30-minütigen Slot beim Dry Run pro Team. Wenn Sie aus irgendeinem Grund nicht an der gesamten Serie teilnehmen können, bitte bei der Anmeldung angeben.
Pitch training in preparation for pitching to the Project Advisory Board consisting of workshop, two one-on-one coaching sessions (approx. 60 min each) and one 30-minute slot at the dry run per team. If for any reason you are unable to attend the entire series, please indicate when registering.
Pitch Training: Coachings
Dauer ca. 60 min/Team. Gruppe 1 = Montag+Donnerstag, Gruppe 2 = Dienstag+Freitag. Die einzelnen Termine werden beim Workshop vereinbart.
Duration approx. 60 min/team. Group 1 = Monday+Thursday, Group 2 = Tuesday+Friday. The individual appointments will be arranged at the workshop.
Mit Trainer und INiTS Startup Consultants (Dauer: ca. 30 min/Team).
With trainer and INiTS startup consultants (duration: approx. 30 min/team).
Project Advisory Board Meeting
Gruppe 1: 2.9., Gruppe 2: 3.9., vormittags (Dauer: ca. 20 min/Team)
Group 1: Sep 2, group 2: Sep 3, in the morning (duration: approx. 20 min/team)
Nachmittags: Information an Teams, welche für die Aufnahme in die INiTS Inkubation, beginnend mit dem Startup Camp empfohlen wurden.
Afternoon: information to teams recommended for acceptance into INiTS incubation, starting with Startup Camp.
Then the first events will take place in the INITS Startup Camp
About 10 Startups will be accepted for the Start-up Camp. These get an intensive 100 day workshop program, with the aim of validating feasibility of your business model e.g. to in the marketplace.
Kick Off Lean Workshops (tbd)
Den weiteren Terminplan des Startup Camp bekommen Sie noch vor dem INITS Projektbeirat zugesendet.
The further schedule of the Startup Camp will be sent to you prior to the INITS Project Advisory Board.
Das Abschluß-Event des Startup Camps, der Demo Day, findet ca. Anfang Dezember statt.
The final event of the Startup Camp, the Demo Day, will take place around the beginning of December.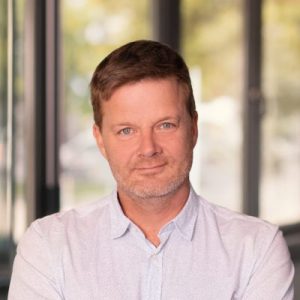 If you have questions about the Qualification, please contact Andreas Gschöpf: andreas.gschoepf@inits.at