EVENTS, DATES, DEADLINES & REGISTRATION
Workshops & Team Challenge
In this phase you can design, further develop, optimise your value proposition, the differentiation, innovative aspects and it´s underlying know-how base (on which to build on?) for potential use cases and stakeholders, current progress and outlook on the rights to use, exploitation and intellectual property rights, it`s communication and on the other parts of the business model with INiTS support.
This information will serve as a basis "to get ready" for your further decisions and prioritization of implementation steps. Furthermore, these are an initial design base for your corporate documentation, communication internally and external stakeholders, also for INiTS regarding the INiTS AplusB Scale-up criteria`s intensity (in special "innovative and technology and/or research base/intensity with growth potential)
As part of your INiTS application, we provide you a basic INiTS business concept and liquidity plan as application documents in which you can formulate your findings, introduce your team, current readiness in progress, quality and scope of the business concept and pitch it in front of the INiTS team afterwards. Building on that, a further selection of those start-ups happens who can be invited for the upcoming INiTS Project Advisory Board Meeting. (recommendation for the INiTS Incubation, starts with the INiTS Start-up Camp).
DEADLINE: first draft application documents
Submission of the first draft of the project proposal, liquidity planning and slides for the INiTS Team Challenge (via IMS)
Tue 26.01. or Thu 28.01. in the morning: "Pitch in front of the INiTS Team". Agenda will be sent out in time after the transmission deadline - duration approx. 20 minutes/team on one of the days
Info to teams who can be invited to the project advisory board
DEADLINE: Submission of final application
Submission of final project application, cash-flow planning, digitally signed INiTS grant agreement, de minimis confirmation and an extra executive summary (as a Word document) via IMS
Pitch Training & Project Advisory Board
Once you have successfully completed the Team Challenge, you will prepare for the project advisory board. Here the final decision will be made whether you can get one of the limited seats for the INITS incubation, starting with the Startup Camp. We offer personal coaching sessions with experienced pitch trainers, so that you are well prepared to convince our project advisory board and benefit further in your project implementation.
Pitch Training: 1-1 coachings
Duration approx. 1 hour/team, group 1 - Monday+Thursday, group 2 - Tuesday+Friday The individual appointments will be arranged at the workshop.
with trainer and INiTS Startup Consultants (duration: approx. 30 min./team)
Group 1: 25.2., Group 2: 26.2., morning (duration: approx. 20 min./team)
Afternoon: Information to teams recommended for acceptance into the INiTS incubation, starting with the Startup Camp.
Then the first events will take place in the INITS Startup Camp
About 10 Startups will be accepted for the Start-up Camp. These get an intensive 100 day workshop program, with the aim of validating feasibility of your business model e.g. to in the marketplace.
The schedule of the Startup Camp will be sent to you prior to the INITS Project Advisory Board at the latest.
The final event of the Startup Camp, the Demo Day, takes place around the beginning of June.
Attention! This website is constantly updated, so we encourage you to visit this page regularly!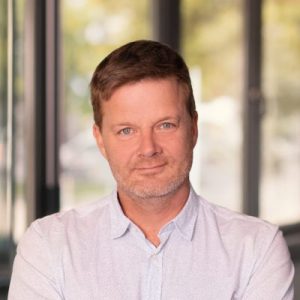 If you have questions about the Qualification, please contact Andreas Gschöpf: andreas.gschoepf@inits.at